What happens when Charlie, Joey, Jornea, and Adam road trip from Atlanta to Providence visiting hundreds of incredible educators, students, and friends? The adventure of a lifetime!
From Student Voice Rallies to PopUpPDs to Positive Noise Charge-Ups to inspiring stories to moment-to-moment reflections to tear-jerking laughs to #FlipgridCarpoolKaraoke to heartwarming memories, our first ever #FlipgridBusTour was truly unforgettable. We set off on a journey of over 1300 miles (with an emphasis on over thanks in part to Adam's directions 😏) to celebrate you and your incredible students. We returned with countless more stories, ideas, and reasons to repeat this epic adventure! The #FlipgridFever community is truly amazing and we are so incredibly grateful we have the privilege to work with you!
Student Voice Rally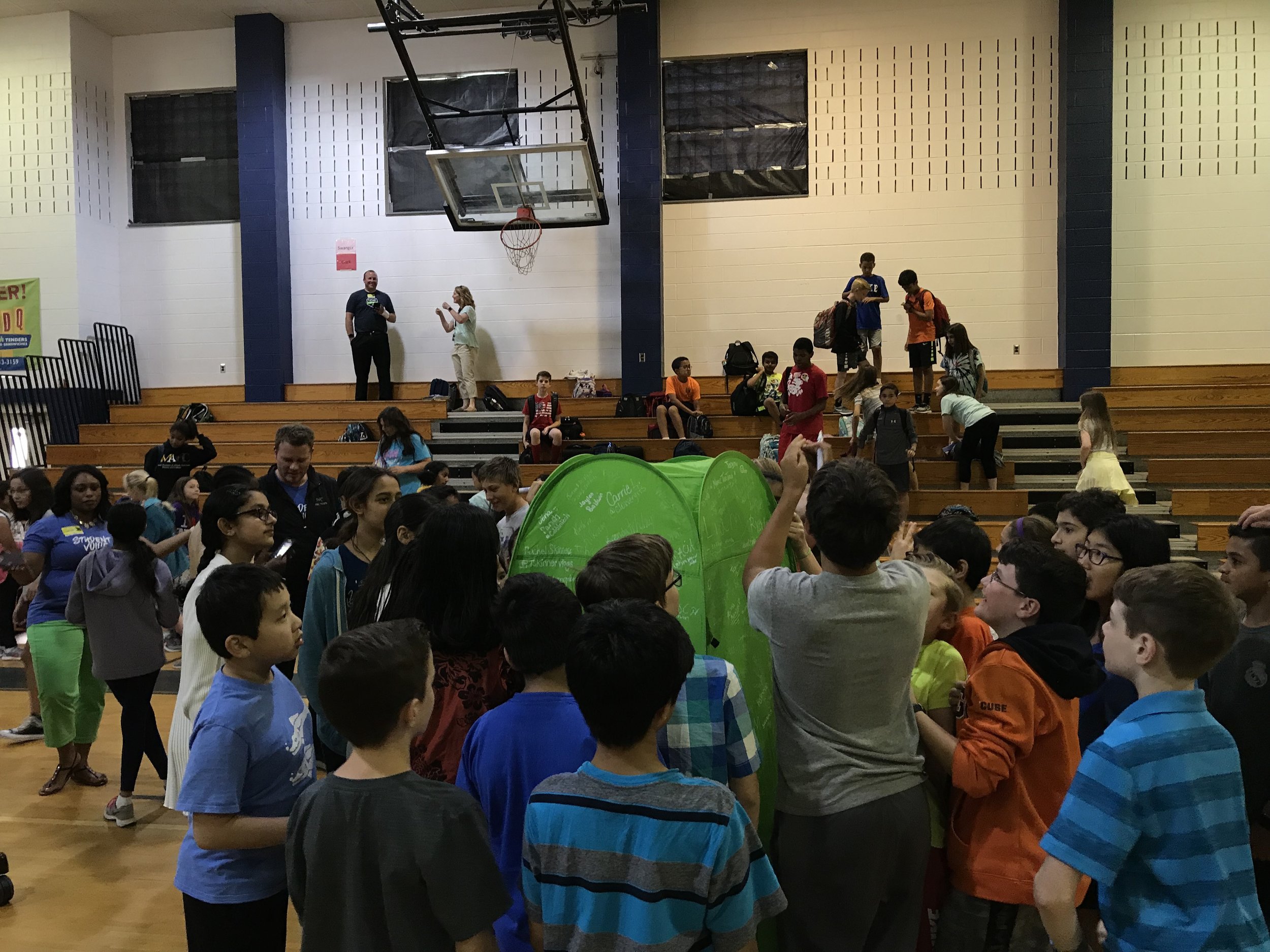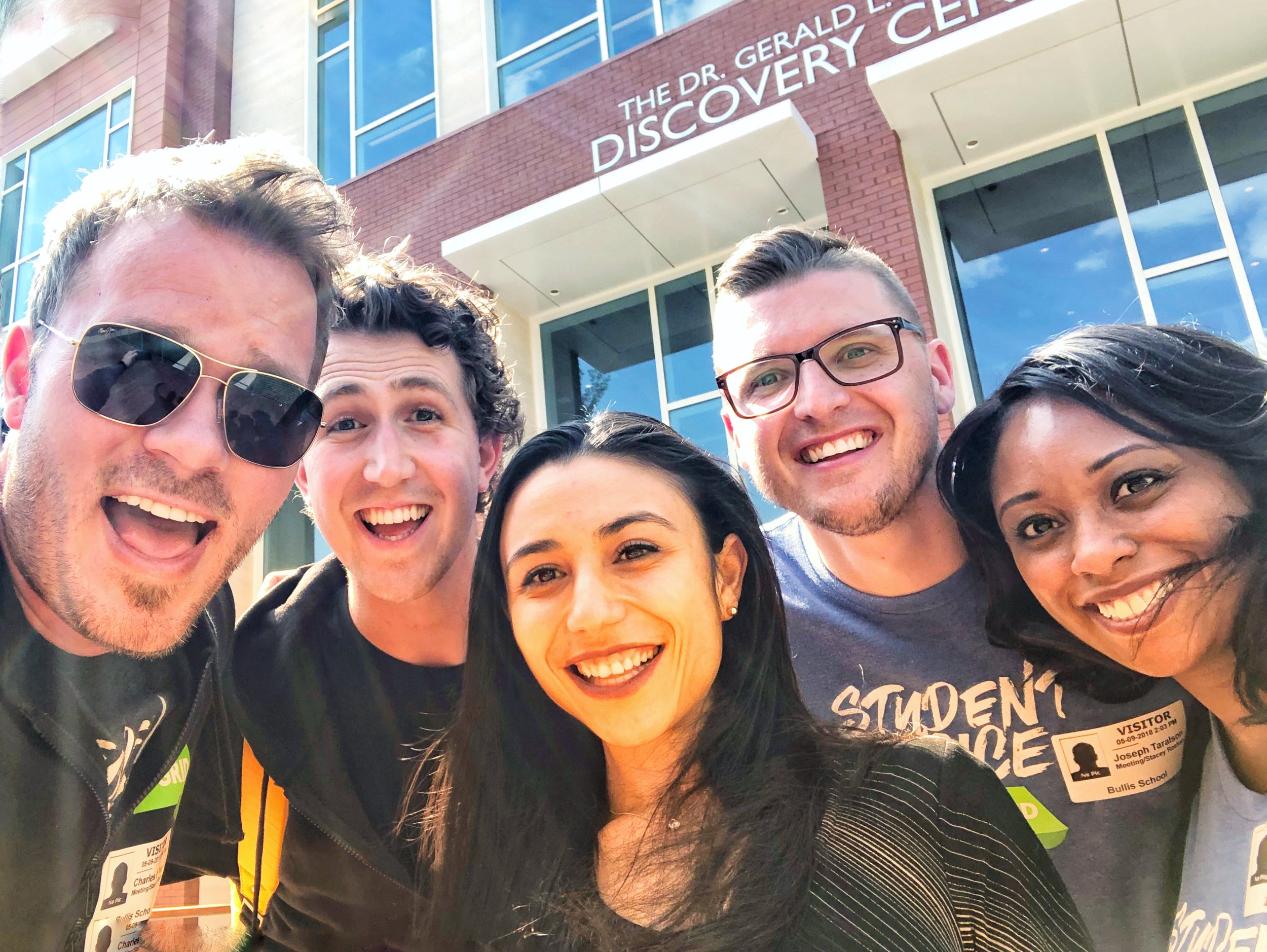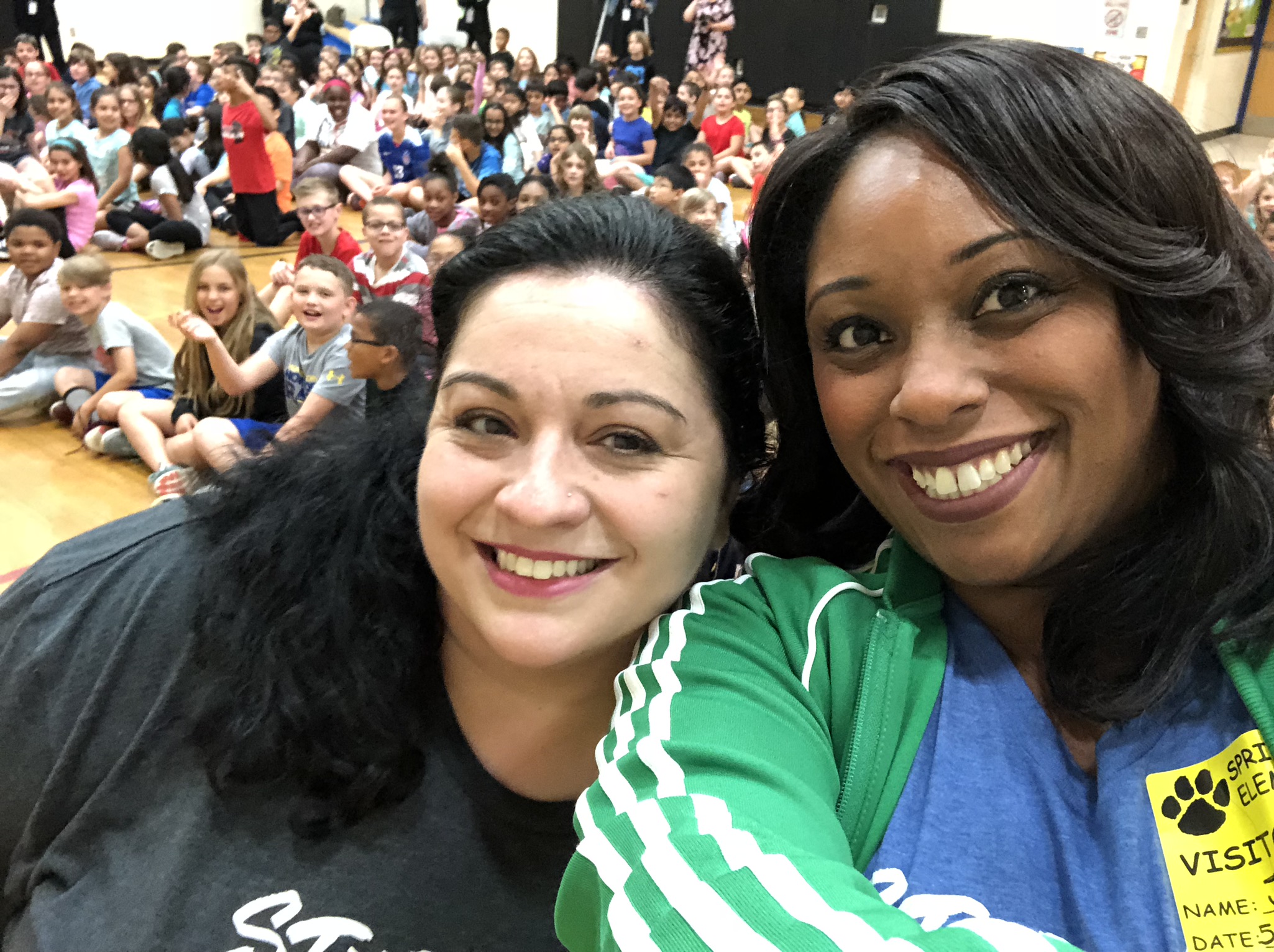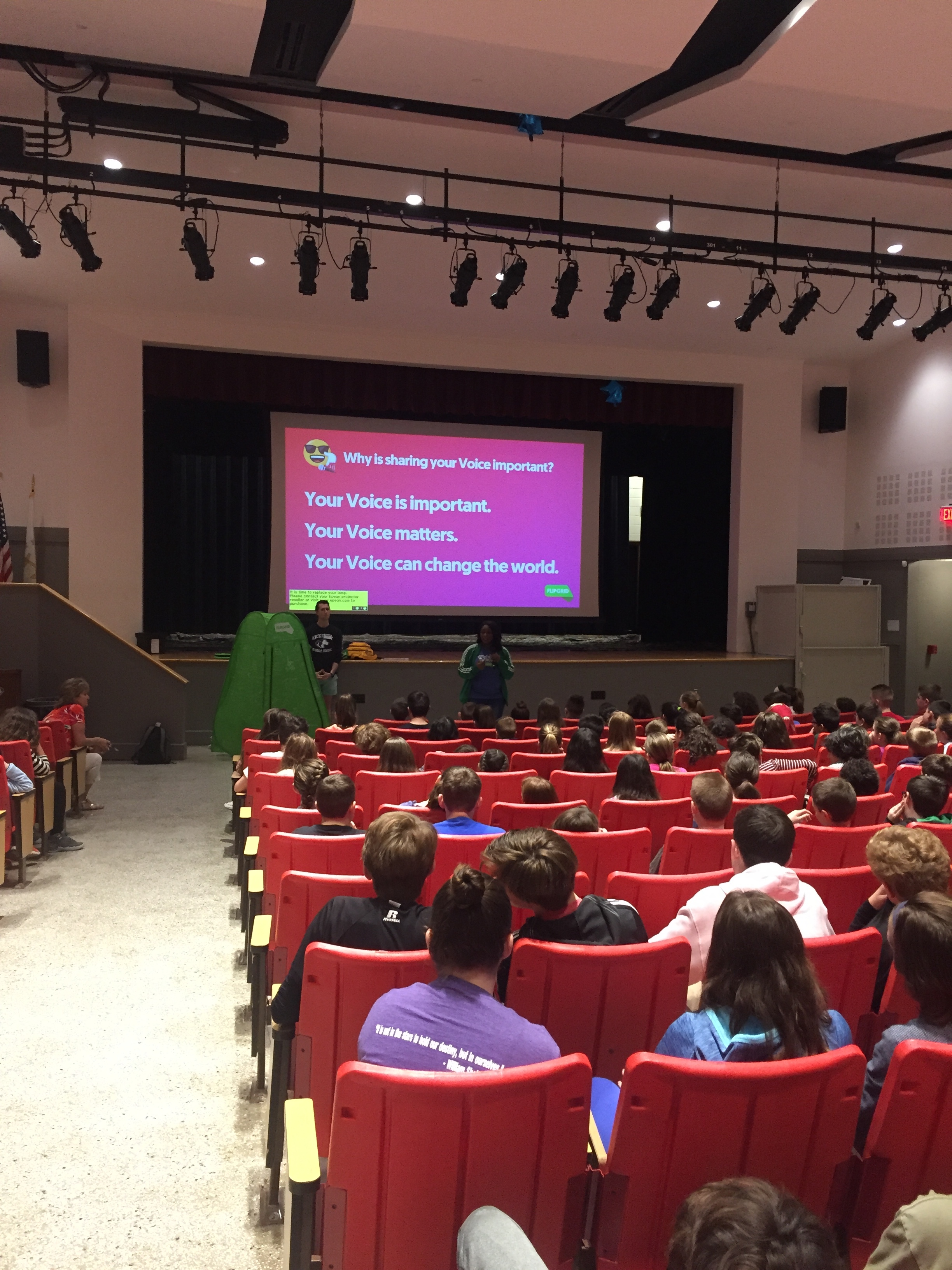 The heart of the journey was our time with your amazing (and energizing!) students. We had a blast dabbing, flossing, screaming, running, and chatting during our eleven Student Voice Rallies! In addition to emphasizing the what, how, and why (aka the POWER!) of student voice, we enjoyed sharing Flipgrid's story (from an idea five years ago to what you've created - the passion, energy, and community that is Flipgrid) and how we live the design process. Afterwards, we loved hearing the amazing questions from learners of all ages - everything from why do you work in Minnesota? to how many pairs of shorts do you own? Students embody genuine authenticity and we loved hearing what was on their minds!
PopUpPD
We also spent time learning and sharing with educators at four PopUpPD events. We discussed a collection of some of our favorite ideas from the #FlipgridFever community and provided tips for helping colleagues get started! The list of amazing ideas you've shared continues to grow but here is a glimpse of some super innovative use cases/examples/tips:
Buzzworthy ideas
Book Talks/Commercials
Singing and Rapping about everything from Circuitry to Irrigation
Sharing with families
Recording with friends
Finally, we were able to spend a bit of time outside the classroom relaxing and chatting with inspiring educators. We kicked off the tour with a gathering of Atlanta-area rockstars Sunday evening. We immediately had the opportunity to bond as a team and think on our toes to find a new venue as our scheduled host was a little crowded to say the least (aka we accidentally booked a legit night club for the gathering 😳). Overcoming our first obstacle of the adventure proved to be a humorously awesome commencement. Into the journey we had the pleasure of meeting up with more rockstars in Delaware, New Jersey, and Rhode Island!
The Flipgrid Voice Pod
Throughout the tour we asked educator and student rockstars to help capture the adventure on a Flipgrid VoicePod. The #BusTourVoicePod has since retired from the Time Square paparazzi to our comfortable home back at FlipgridHQ. Thank you to all the educators that made our first #FlipgridBusTour truly unforgettable! This was the first, but it won't be the last 💯