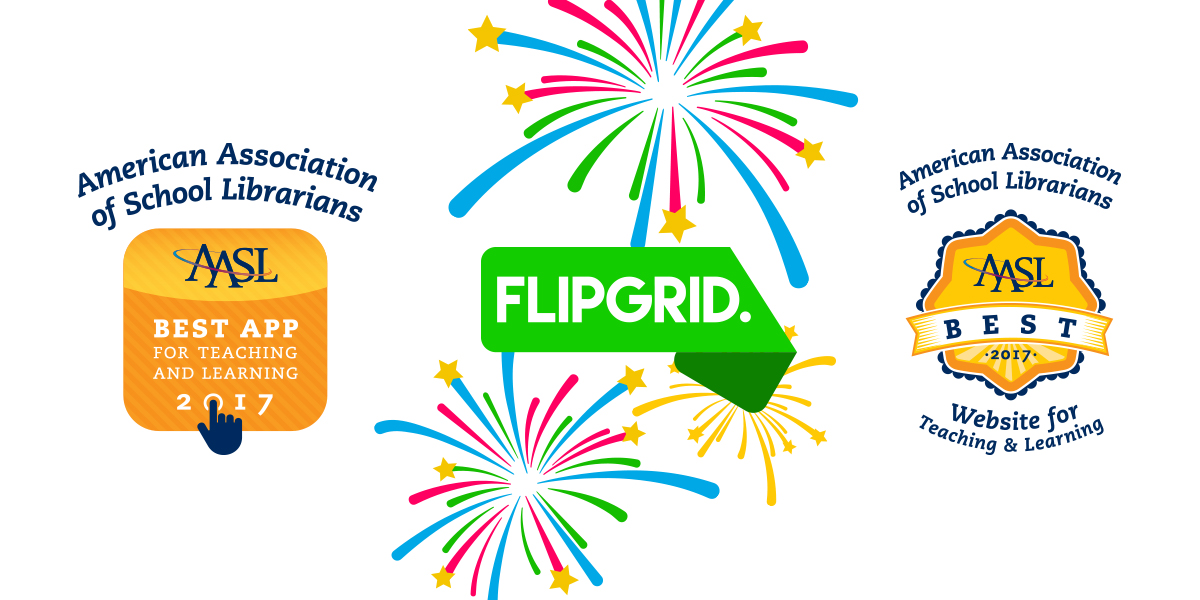 We are proud to announce that Flipgrid was awarded the American Association of School Librarians (AASL) Best App for Teaching & Learning as well as the Best Website for Teaching & Learning. The annual lists, now in their fifth and ninth year respectively, honor "the best of the best" tech resources which "provide enhanced learning and curriculum development for school librarians and their teacher collaborators". Of the small group of honorees, Flipgrid is in an even smaller group to be awarded in both the app and website designations.
"It's an incredible honor to work on a product that amplifies students' voices around the globe," shared Dr. Charlie Miller, Flipgrid Cofounder and Chief Design Officer. "We are inspired and motivated by our amazing Flipgrid community and we are grateful to have been honored by the AASL. School librarians are the true hubs of innovation in their schools as they are often the ones that introduce new platforms, tools, and learning experiences to the students and teachers within their community. We will forever be indebted to school librarians as some of our first Flipgrid users (and now Flipgrid Ambassadors) including library rockstars like Joyce Valenza, Andy Plemmons, Shannon Miller, and Kristina Holzweiss."
We are proud to share this recognition with other inspring organizations dedicated to creating innovative learning experiences like Buncee, DuoLingo, Wizer and others.